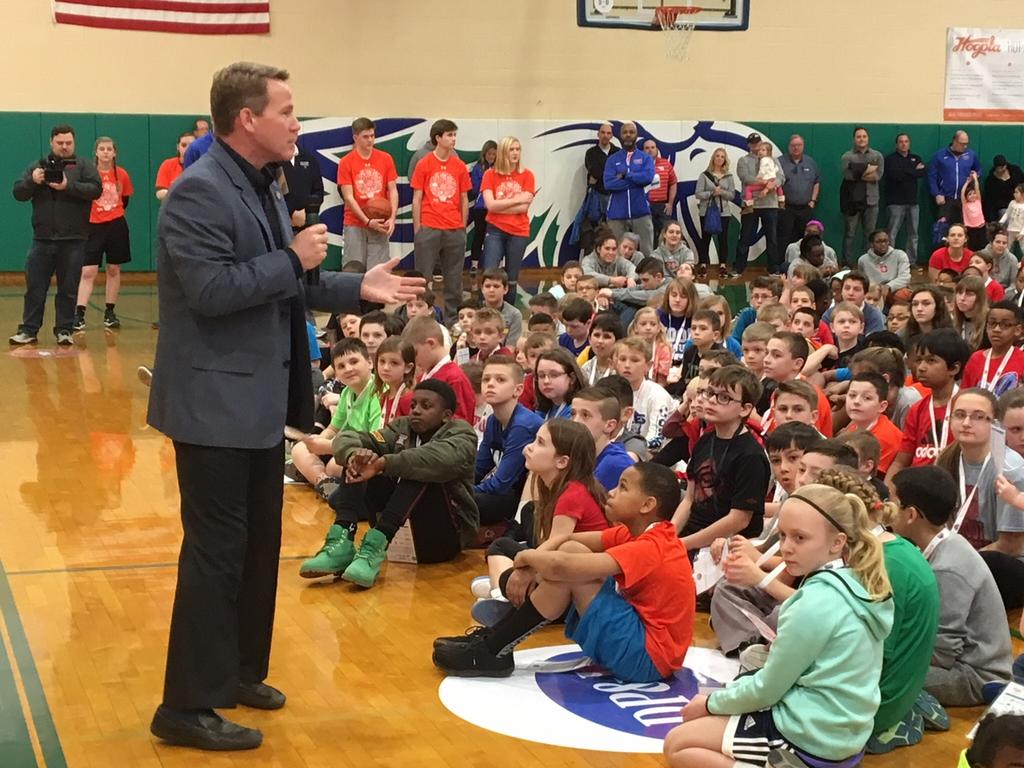 Growing from 250 students at its start in 2013, this year's Big Hoopla STEM Challenge will engage more than 1,000 of the next generation's makers, builders and innovators at a free hot-shot basketball contest on Selection Sunday.
Founder Scott Sullivan, CEO and president of SelectTech Services Corporation, said Dayton's future scientists aged kindergarten through eighth grade have a ball both on and off the court at this one-of-a-kind, hands-on experience.
"Students can explore learning stations and talk with STEM professionals about how science, technology, engineering and math fuel everything from how they shoot a basket to the cutting-edge research performed by the Air Force," Sullivan said. "They will also shoot hoops to compete for a chance to win great prizes and shoot in the final round on the court at UD Arena during a First Four game."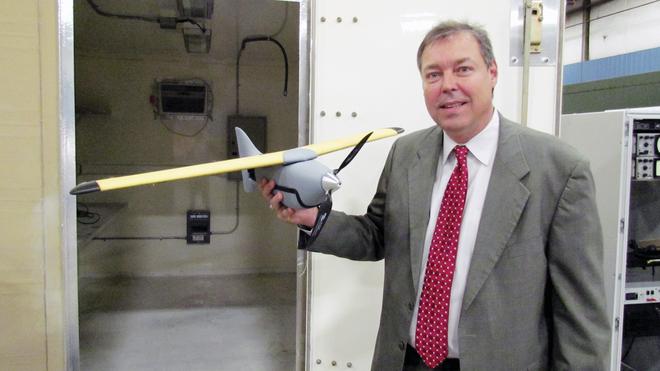 Registration begins at noon March 17 at Chaminade Julienne Catholic High School, with opening ceremonies kicking off the event at 1 p.m. Students are highly encouraged to pre-register online at DaytonHoopla.com by March 13. Parents and chaperones do not require a ticket for entry.
Dayton has hosted the First Four games since their start in 2011, and Sullivan said his team sought to channel that excitement around March Madness into an educational experience focused on science and technology.
"Given that all kids could not be on the court playing in the hot-shot challenge at the same time, we used the time to route kids into different STEM rooms geared toward fun and hands-on learning through the help of the corporate partners and sponsors," Sullivan said. "Basketball and science and technology are part of what defines Dayton and who we are as a community."
This year's exhibitors include the Air Force Research Labs showing off drones and unmanned aerial vehicle exhibits; Premier Health demonstrating human biology with intricate dummies; MotoMan exhibiting industrial robotics and much more. Sullivan said students get a sticker from each of the rooms they visit to fill up a placard and earn prizes. Exhibitors will keep an eye out for kids who seem particularly intrigued by the STEM demonstrations.
"Just like with the hot-shot challenge, you get prizes for all the kids that were extremely engaged during the STEM Challenge," Sullivan said.
Prizes include posters, T-shirts, gift cards, First Four tickets, Apple iPads and more that have been donated by the event's corporate and community sponsors. Sullivan said free food and drinks will round out the fun-filled, family-friendly event.
"We very much felt that the kids were initially attending to celebrate March Madness and focused on playing basketball games," Sullivan said. "Because of the demographics, we saw this as an opportunity to expose these kids to very cool STEM technologies that they could relate to and get excited about."
Now in its seventh year, the Big Hoopla STEM Challenge is attracting kids simply interested in its educational elements, he added. Sullivan sees this event as one more way to show off Dayton while college basketball fans across the country turn their eyes to the city for First Four games each year mid-March.
"Dayton is the best basketball town in the country," Sullivan said. "Celebrating our men and women serving at Wright-Patterson has always been a primary goal of all of the Big Hoopla events, including (providing) tickets for our airmen, their families and students for the First Four games. Wright-Patt and STEM is a large part of what makes Dayton, and combining basketball with STEM fun and excitement makes it worthwhile to do."
Other sponsors and exhibitors include: Riverside Research, Mister C, Woolpert, Boonshoft Museum of Discovery, Triad Architects, First Robotics Competition, Chaminade Julienne Catholic High School, Dayton Children's Hospital, Proto Buildbar, Shook Construction and Dayton Power and Light.